Buying To Renovate: What You Need To Know Written by Jaymi Naciri
If you're looking for a house that's not exactly turnkey, you're not alone. Call it the HGTV effect. Is anyone else OBSESSED with House Hunters Renovation?!
"So you're thinking of buying a fixer-upper? Maybe you're a do-it-yourselfer, or you just love this home so much that you don't mind lavishing extra TLC on it in the years to come," said U.S. News. "Or perhaps you're enthralled with home renovation television programs where every home has a camera-ready happy ending."
Yes, buying a house in need of renovation definitely has its advantages, starting with the ability to make updates that match your style and (hopefully) increase the value of the home. But it also comes with its fair share of challenges. Here's what you'll want to know before you make that offer.
Not every home in need of renovation is a diamond in the rough
Some homes might just be too far gone to bring back to life. Or at least too expensive to be a good deal. There is a reason "movie plot lines have been based on the darker idea that rehabilitating a home can result in disaster," said U.S. News. "Sometimes fixer-uppers turn out to be dismal downers."
It could be that the house hasn't been maintained properly and has serious issues that are going to increase the timeline and drive up the renovation costs. Maybe it needs work that's well beyond your scope – and budget.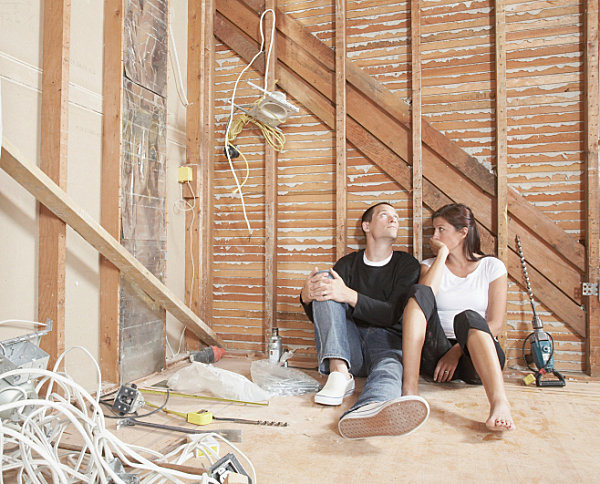 "If the house needs significant structural improvements, many real estate experts recommend avoiding it altogether,"
said This Old House
. "That's because major repairs – plumbing and electrical system overhauls, foundation upgrades, and extensive roof and wall work – are usually 'invisible' and hardly ever raise the value of the house enough to offset the cost of the renovation."
Inspection, inspection, inspection
Some homes in need of renovation are purchased as foreclosures or at auction, but the problem therein is that you might have to buy "as is." That means you don't get to inspect the home before purchase or request any repairs from the seller when you uncover problems.
It goes without saying that this is an idea that is often frowned upon—especially for those who are inexperienced in home renovation. Buy a home "as is" and you may end up with a great big money pit. Making sure your home is inspected before you purchase can help you see the full picture and decide whether it's a good buy—or a goodbye.
Think about bringing in an architect and an engineer, too
If you're planning on knocking down walls (and aren't we all!), you might want to consider hiring an engineer and/or an architect early on. Structural walls or surprises inside the walls like plumbing or HVAC may make the open floorplan you're dreaming of unachievable – or at least really expensive. It pays to do your due diligence before you purchase, even if it costs a little more upfront.
House Beautiful
Who's doing the renovating?
Planning on taking on some or all of the renovation yourself? Are you a first-timer, an old pro, or somewhere in between? If the grand total of your experience is patching a few nail holes in your college dorm room, you might want to think about hiring a professional.
Some things, like tiling or installing hardwoods, and some types of demolition, can be taught in a clinic at your local home improvement store, or even on a video on YouTube. Other skills like roofing, plumbing, and electrical work are usually best left to the pros. Keep in mind that, depending on what you plan to do to the house, you may also need permits before any work can begin.
There's a loan for that
Financing is an important factor when buying any home. A traditional mortgage won't pay for your repairs and updates, and most people aren't super excited about shelling out a bunch of cash for renovations on top of their down payment and closing costs.
"If you're buying a home that needs a little TLC, a typical fixed-rate mortgage isn't going to help you pay for repairs," said Interest.com. "Your lender isn't going to approve a $300,000 loan to buy a home that's only worth $250,000. And, while homeowners sometimes use home equity loans to remodel, you can't get a home equity loan when you have no equity. This can be a big obstacle for buyers who don't have extra cash to make needed renovations or repairs before moving in."
Thankfully, there is another alternative. Several loans build cash for renovations right into the terms. "Four government-backed loan programs are designed for purchase-remodelers," said Bankrate:
"Each program bases the loan amount on the value of the home after renovations are complete," they said. You'll want to talk to a lender and get preapproved prior to finding a home to streamline the purchase process.